Learn From The
Top 1%
Our SAT preparation features outstanding personalized tutoring in content, strategy, and test-taking efficiency. Each student is matched with an experienced and engaging tutor who scored in the top 1% of the SAT/ACT. Our customized preparation empowers students to take the SAT with confidence and raise their scores.
Position Your Child For Success
Deena L.
We had an excellent experience! Their staff expertise is tremendous and their communication was amazing. Highly recommend Elevation Tutoring!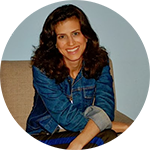 Jennifer E.
We started our SAT/ACT tutor search years ago with Elevation Tutoring...and ended it there right away! The recommendations were great and the experience we actually had, two times over, was amazing as well. Highly recommended...
Paris W.
I have been so pleased with Elevation. Lightning fast responses to all my questions, high quality teen-friendly tutors, willingness to work within my budget, follow-up and crucial advice...
Raise Scores With Less Stress
Test Takers: College applicants
Sections: Reading and Writing, Math
Question Types: Mostly multiple choice, some Math grid-in questions
Length: 2 hours and 55 minutes 
Test Dates: Click here
Register: Click here